About Us
Dr. R.A. Simoneaux, D.V.M.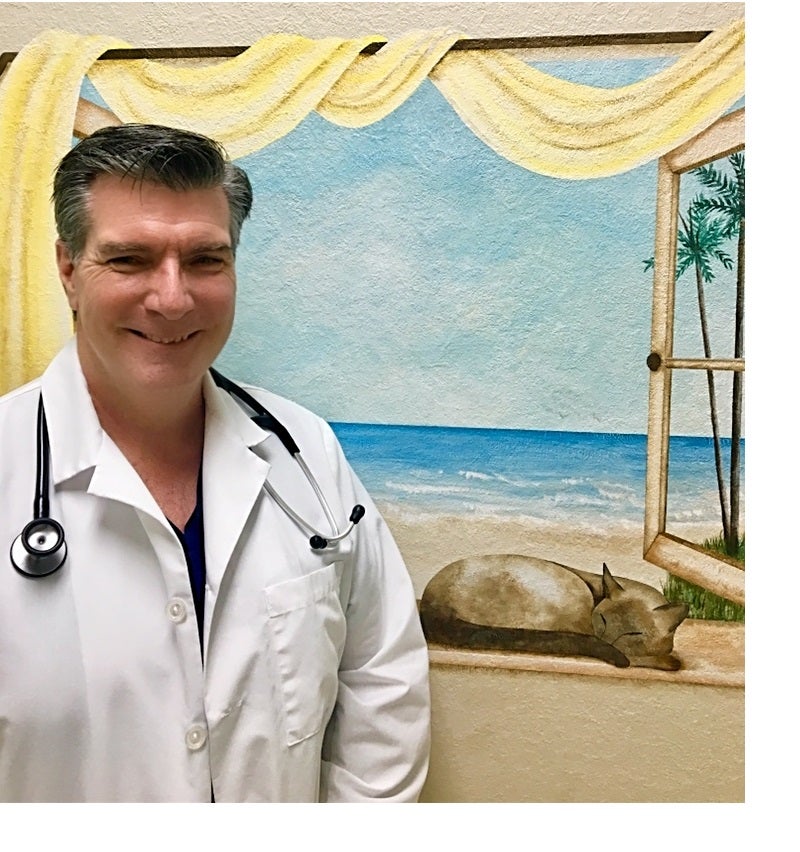 Dr. Simoneaux was born and raised in Florida and developed a love for animals at a very young age. His family always had several pets and his mother showed great concern for their welfare. This concern was not lost on her children and Dr. Simoneaux decided in High School to pursue veterinary medicine. He started working for a veterinarian in his junior year of high school as a kennel technician. Within a year he had gotten a second job at Sea World of Orlando as an animal care technician and had been promoted to veterinary assistant at the animal hospital. He continued in this capacity throughout high school and community college, adding a third job at the local veterinary emergency hospital on weekends.

He attended the University of Florida for the completion of his pre-veterinary curricula. During this time he also worked in the neo-natal foal unit at the veterinary college in Gainesville caring for pre-mature foals, and worked in a research lab on a DNA cloning project.

Dr. Simoneaux attended the University of Florida Veterinary College for his veterinary degree and graduated in 1990. Upon Graduation, Dr. Simoneaux took a position as staff veterinarian and executive director of Care and Rehabilitation of Wildlife (C.R.O.W) on Sanibel Island, Florida. During this tenure at the helm of C.R.O.W., he completely oversaw the medical and surgical care of a wide variety of patients, from owls to bald eagles, raccoons, alligators, bobcats and all other native wild animals. Despite the rewards and challenges of wildlife medicine, Dr. Simoneaux missed working with companion animals such as dogs and cats.

After leaving C.R.O.W., Dr. Simoneaux entered private practice at a multi-doctor practice in Cape Coral. He followed this with a year as an emergency clinician in Ft. Myers and Sarasota.

Dr. Simoneaux has been in practice in Charlotte County for over 20 years and is married to his childhood sweetheart, Basia. They have a full family life with twin girls in college, five dogs, and a cat who insisted on joining the crew.

Both are thrilled to live in beautiful southwest Florida with its proximity to the ocean, year-round tennis and now…pickle ball.
Dr. Simoneaux loves what he does and strives every day to improve the standard of care for his patients and helping to improve the quality of life for each of them and their families.
Staff
---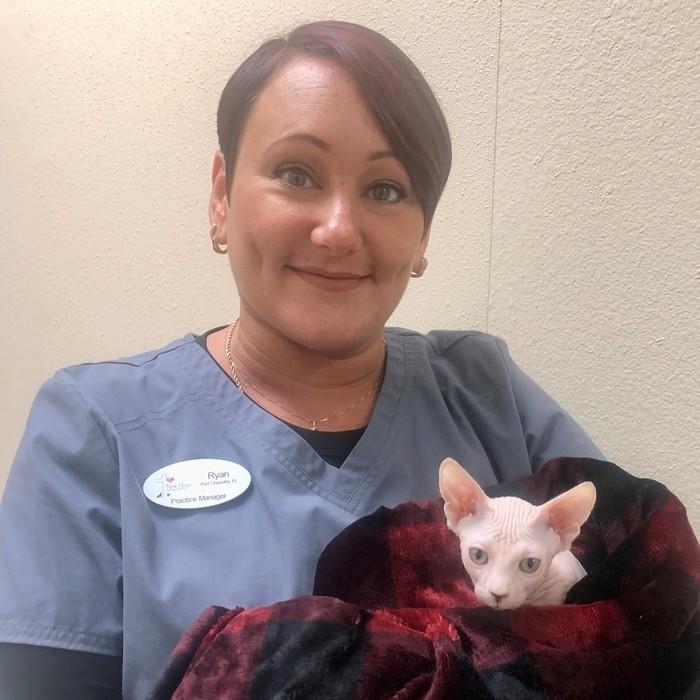 Ryan Williams Practice Manager
Ryan started working in the veterinary field in 2000, when she started working for Dr. Simoneaux. Never did she think she would love veterinary medicine this much. She loves going to work! She has one cat, Mr. Frankie! In her spare time, she's a complete beach bum and absolutely loves looking for sharks' teeth!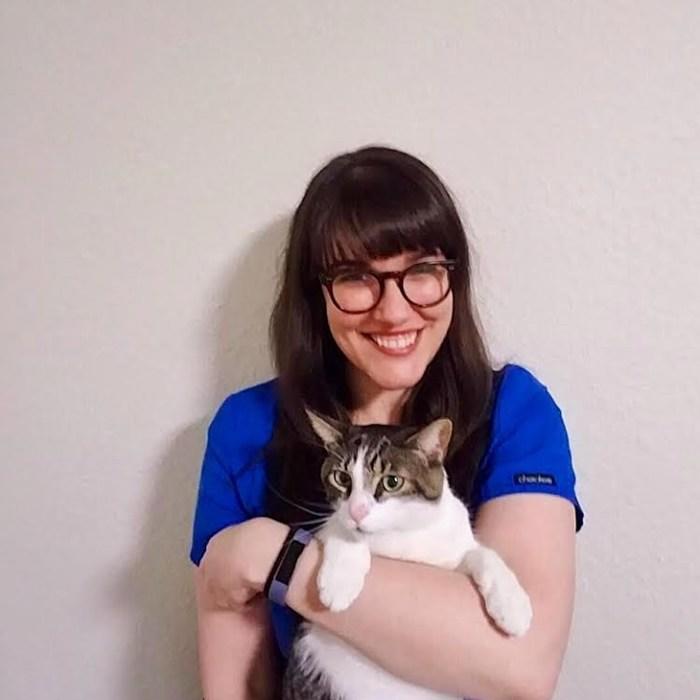 Samantha Hickey Office Manager
Sam has worked at New Hope since 2013, but has loved animals her whole life. She and her cat, Lars, are very indoorsy and mostly spend their time reading (he doesn't read that well…yet) and cooking (he mostly just watches, but his palette is very refined). Sam also has two other cats, Bowie and Sheldon.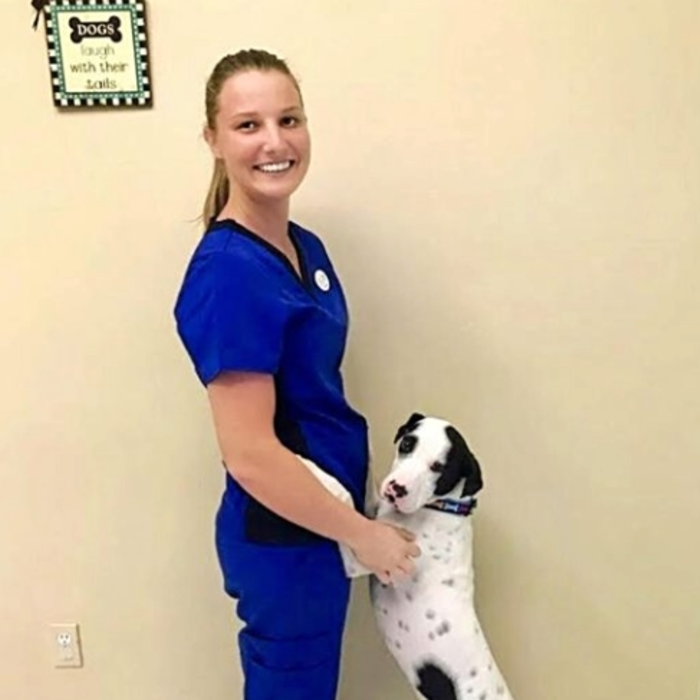 Jessica Ketter Lead Veterinary Assistant
Being in the field of veterinary medicine was something Jessica had always dreamed of as a kid. Growing up, her mother was a vet tech and it wasn't uncommon to come home and see a pup that had been injured by a car or some orphaned kittens needing to be bottle fed. She loved helping out and watching them get better. As Jess grew up, she would often come home with things needing her help: baby buzzards that fell from the nests, alligators injured by cars, or the occasional baby bunny. She started volunteering at New Hope in 2009, mostly caring for pets in the kennel and getting to watch her mom do the fun stuff like surgeries and assisting in the exam room. In 2010, she was hired as a veterinary assistant, and she couldn't be happier with her career choice!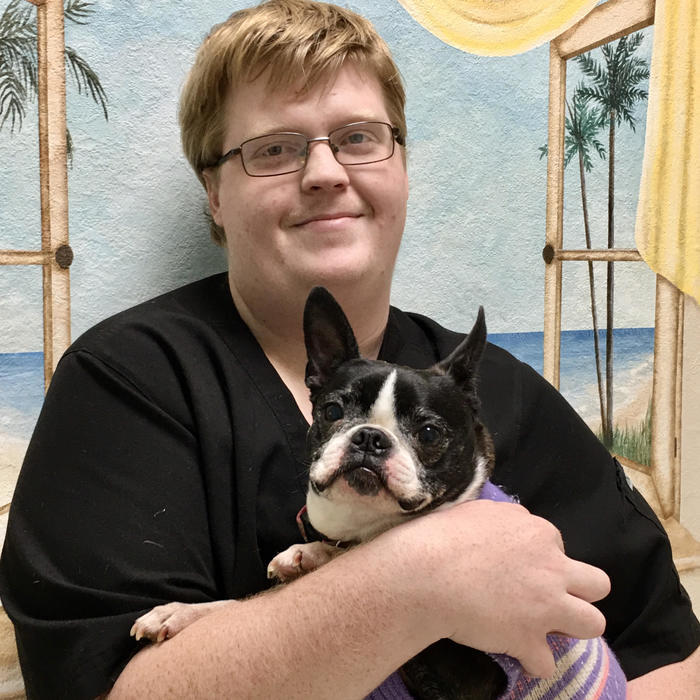 Jacob Evans Certified Veterinary Assistant
I started working in the veterinary field in 2017. While attending high school I was dual enrolled in the veterinary assistant program. I have many different animals from dogs, leopard geckos, bearded dragons and a hedgehog. When I'm not working I like to read or spend time with my animals.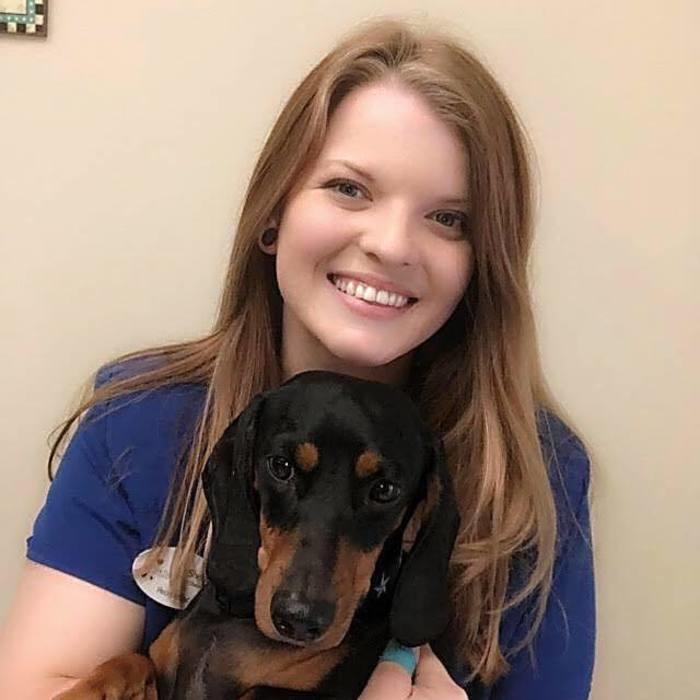 Shelby Hendrickson Receptionist
Shelby has worked at New Hope since 2017, but she has worked in the veterinary field before. She loves working with animals! When she's not at the office, Shelby enjoys staying home and cuddling with her two dogs and two cats. She thinks it's amazing that she's been able to limit herself to just four animals because she is constantly struggling to not adopt every single stray animal that comes into our office!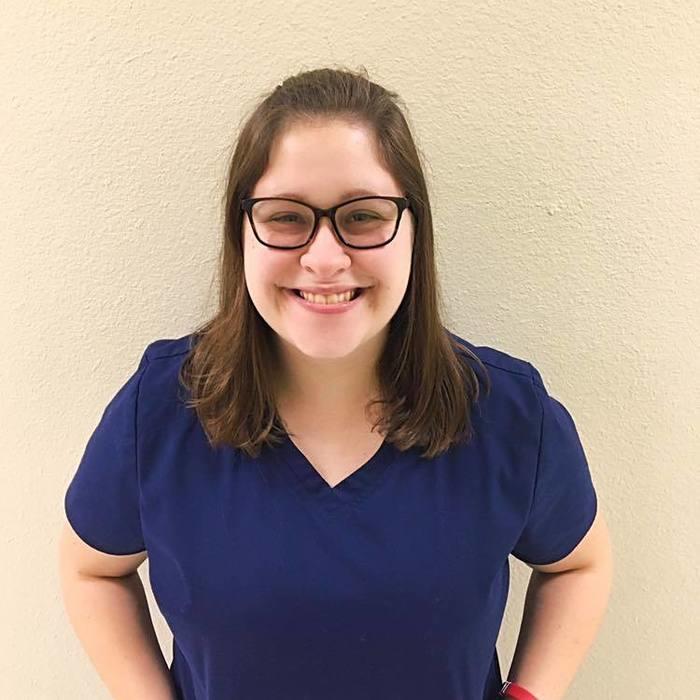 Lilly Langdon Administrative Assistant and Social Media Consultant
Lilly started working at New Hope this summer and now manages New Hope's social media platforms! Growing up with many pets, thanks to her step-dad Dr. Simoneaux, Lilly began her love for animals at an early age. While she's always been known to be a dog person, her family's cat, Alligator, has converted her into a dog AND cat lover (just don't tell the dogs).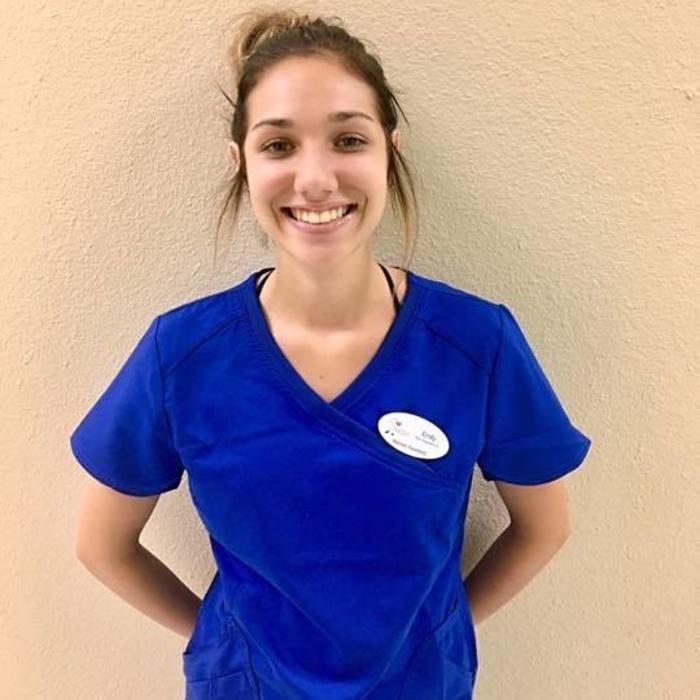 Emily Varnam Kennel Assistant
Emily was born and raised in Punta Gorda Florida. She has always had a passion for animals, and she has always grown up around animals. About 6 months ago, Emily even got her very own best friend! His name is Bourbon, and he is a pit bully mix! Though she just started working at New Hope Pet Hospital, Emily absolutely loves the people and the environment.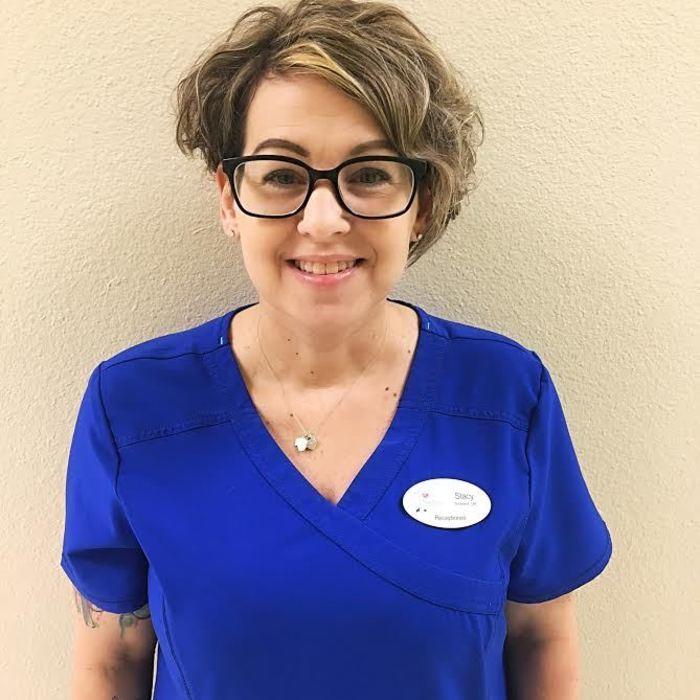 Stacy Receptionist
Stacy is new to the veterinary field, but loves the new receptionist position she started in July of 2019! She lives in North Port and has 4 fur children that keep her busy on her days off. Stacy also loves going to the beach and boating!